FAR 145 Repair Station Certification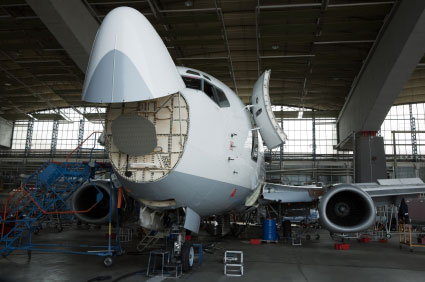 Federal Aviation Regulation Part 145, or FAR 145 describes how to obtain a repair station certificate from the Federal Aviation Administration (FAA).
It also contains the rules a certificated repair station must follow in the performance of maintenance or alterations of an aircraft, airframe, aircraft engine, propeller, appliance, or component part to which FAR Part 43 applies.
The regulation is broken into five subparts:
Subpart A - General
Subpart B - Certification
Subpart C - Housing, Facilities, Equipment, Materials, and Data
Subpart D - Personnel
Subpart E - Operating Rules
Each repair station is required to appoint a person as the accountable manager. That person is responsible for all repair station activities and is the focal point in communications with the FAA.
To apply for a repair station certification, there is an extensive list of requirements that must be followed.
This includes submitting a description of the repair station housing facilities, a list of maintenance functions, an acceptable training program, and a list of all equipment, personnel, and technical data that require certifications and ratings.
The rating system applies to the types and parts of aircraft that a certified repair station and its mechanics and technicians are authorized to work on.
The primary ratings all contain different class types, including airframe (4 classes), power plant/engine (3 classes), propeller (2 classes), radio (3 classes), instrument (4 classes), and accessory (3 classes).
The Importance Of FAR 145
This regulation sets forth safety standards necessary to inspect and maintain aircraft and aircraft parts. These safety standards ultimately benefit the maintenance personnel, passengers, and flight crew.
The housing and facilities requirements are designed to keep maintenance personnel safe and provide a safe working environment.
The operating rules result in a safe aircraft that can be used by the flight crews to provide a safe and efficient mode of transportation for the passengers. "Aircraft Maintenance" is the foundation of a safe and efficient aviation industry.
We now offer FAR Part 145 training and regulatory guidance material through this website.

For more information and updates regarding FAR 145, sign-up for our free Newsletter.